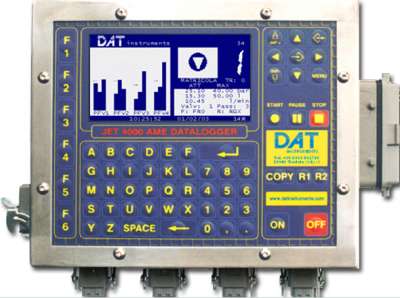 The JET 4000 AME / I datalogger can be used to record pressure, flow and volume values of 4 pumps or injectors during grouting work and it is also used for soil consolidation techniques at low pressure. In addition to this, it can automate and speed up the processes of mixture injections.
Recording of pressure, flow and volume parameters of cement grout.
Display, directly on datalogger LCD, of instantaneous pressure, flow rate and volume values, of injection graphics and of summarizing reports.
Automatic stop of the injector when maximum established pressure, maximum volume of the grout are reached or via GIN method.
Automatic restart of pumping if, after being stopped, pressure goes under pre-established value.
Start of the injectors directly from JET 4000 AME / I datalogger keyboard.
Sending from a PC of a project with different kind of pile and valve in order to avoid set up in field.
It is possible to print data immediately, via a printer which can be installed into the datalogger.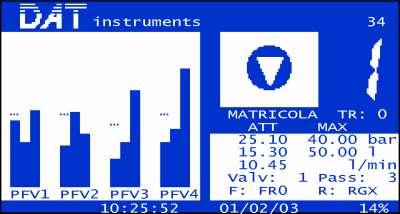 Data recorded by JET 4000 AME datalogger are stored on three large internal memories.
During the injection, it is possible to watch, on the datalogger LCD the graphics of pressure-time and flow-time concerning the valve and also the values of instantaneous pressure, flow rate and volume.
Recorded data can be transferred to a Windows PC which has JET S 104 software installed. The software let you organize and elaborate data, draw graphics and tables and print them. It is also available a function to export data to Microsoft Excel.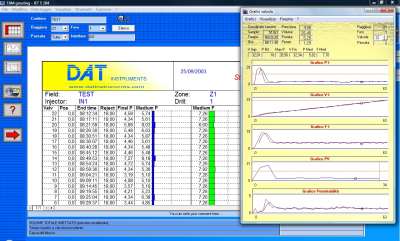 Otherwise you can use EDAT service: files are sent from jobsite via e-mail to DAT instruments online support team.
Parameters are numerically and graphically laid out in customized PDF files and sent back via e-mail to jobsite.

Sensors
Pictures
Share this with your friends: