A data logger software that ensures accurate and reliable monitoring is critical in many industries, such as construction, geotechnical work and drilling. In fact, DAT instruments is a leading company that specializes in developing advanced monitoring solutions. In this article, we will focus on Easy DAT software, offered by DAT instruments, and explore its benefits and its ability to simplify monitoring processes.
The power of Easy DAT data logger software in geotechnical monitoring
Easy DAT is an intuitive software designed to support geotechnical monitoring activities. With its user-friendly interface and many advanced features, Easy DAT simplifies data collection and analysis. This software is an essential tool for engineers, geologists, and industry professionals who want to obtain accurate and reliable information to make data-driven decisions.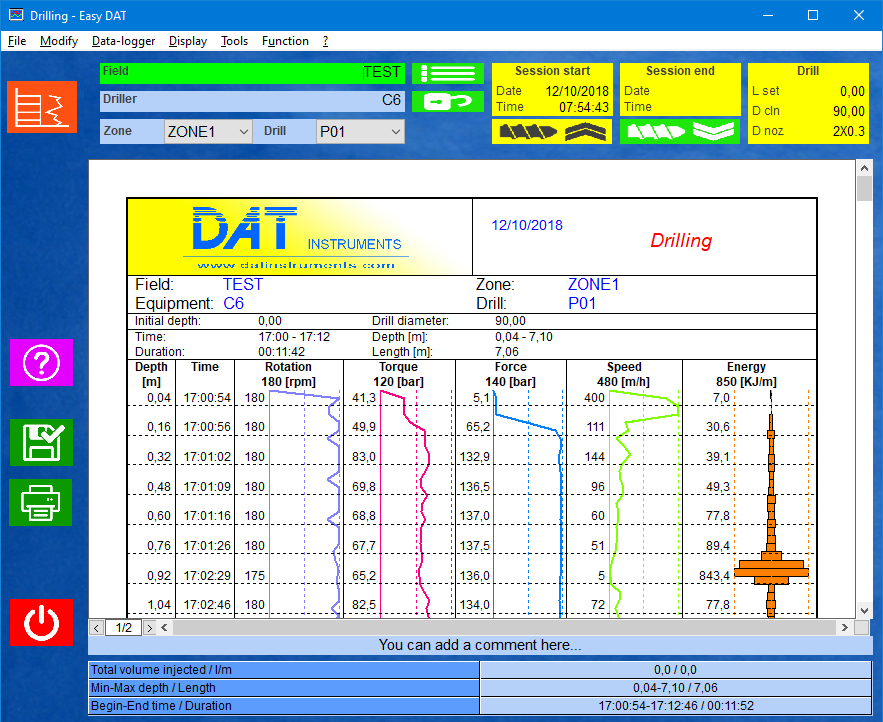 Real time monitoring with Easy DAT
One of the main advantages of Easy DAT is its ability to provide real-time data. Furthermore, this software allows monitoring data to be viewed immediately, enabling operators to react promptly to any changes or anomalies. This crucial aspect of real-time monitoring helps prevent potential problems, improving the safety and efficiency of operations.
Advanced data logger software analysis and reporting
Equally important Easy DAT offers a wide range of features to analyze data and create detailed reports. The data logger software aim is to allows data to be processed and visualized in customizable ways, making it easy to identify trends, generate graphs, and create clear and understandable reports. This advanced analysis capability is critical to understand the performance and behavior of monitored works.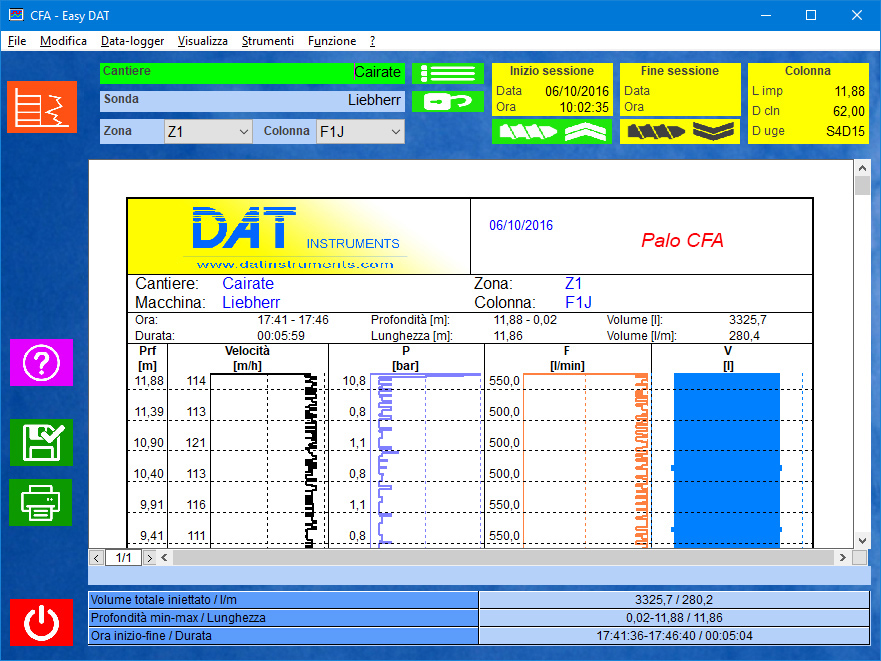 Integration with monitoring tools
Easy DAT is the data logger software designed to integrate seamlessly with a wide range of monitoring tools, such as data loggers for Jet grouting, Cement injections, GIN, Compensation grouting, Drilling, DAC testing, CFA, Deep mixing, Soil mixing, DSM, Vibroflotation, Sand Compaction Piles, Diaphragm walls, Hydro mills, Lugeon testing, Geognostic surveys.
This integration capability allows users to acquire data from different sources and centralize them in a single platform. This greatly simplifies data management and improves the overall efficiency of the monitoring process.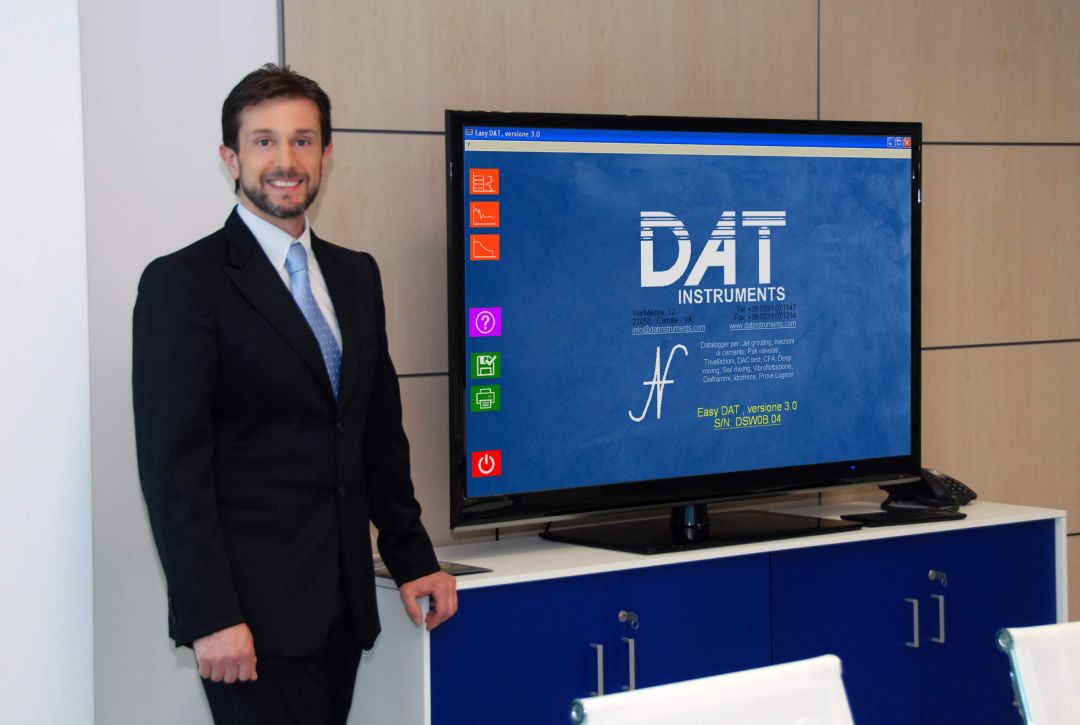 Easy to use and customer support
As previously said, the goal of Easy DAT is being easy to use, even for less experienced users. This software has an intuitive interface. It offers a technical support to help users in installing, configuring, and using this software. DAT instruments' dedicated customer support ensures a timely response to users' questions and needs, ensuring a pleasant user experience.
In conclusion, DAT instruments' Easy DAT is an accurate and versatile data logger software for special foundations and geotechnics. Its advantages, including real-time monitoring, advanced data analysis, integration with monitoring tools and ease of use, greatly simplify processes. Investing in Easy DAT means having a reliable tool to obtaining accurate data. This is very important to make informed decisions, improve efficiency and safety in the activities performed.
Share this with your friends: