After waiting for months and after exhausting news of postponements or cancellations, the date of exhibition reopening arrived!
DAT instruments, at GEOfluid 2021, had the opportunity to welcome Customers to its booth. It was a thrill for everyone to see a small return to common life.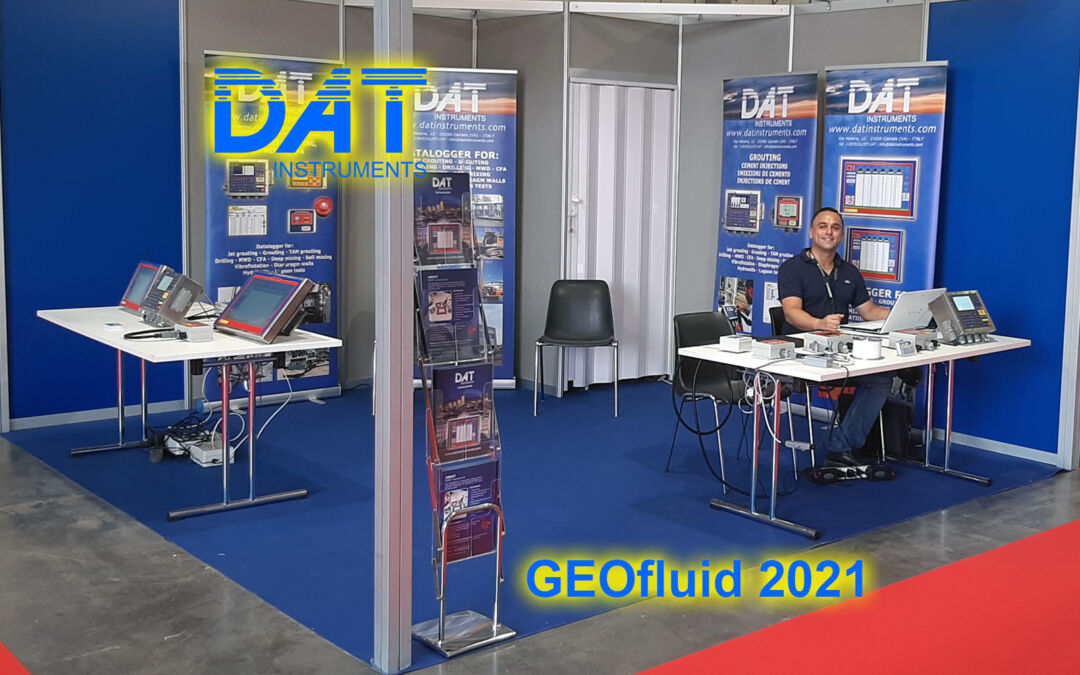 After the first outbreak of the Covid-19 pandemic, many uncertainties remained. Will we return to normal? Will there be exhibitions again? And will we be able to travel around the world again for business or leisure? What will interpersonal relationships be like from now on?
Fortunately, step by step, there were signs of recovery and, finally, the date of the opening day of GEOfluid 2021 arrived. A very important exhibition in the field of drilling, consolidation and mineral investigations, it enthusiastically welcomed the return of exhibitors and visitors who couldn't wait to see what could be new in the industry.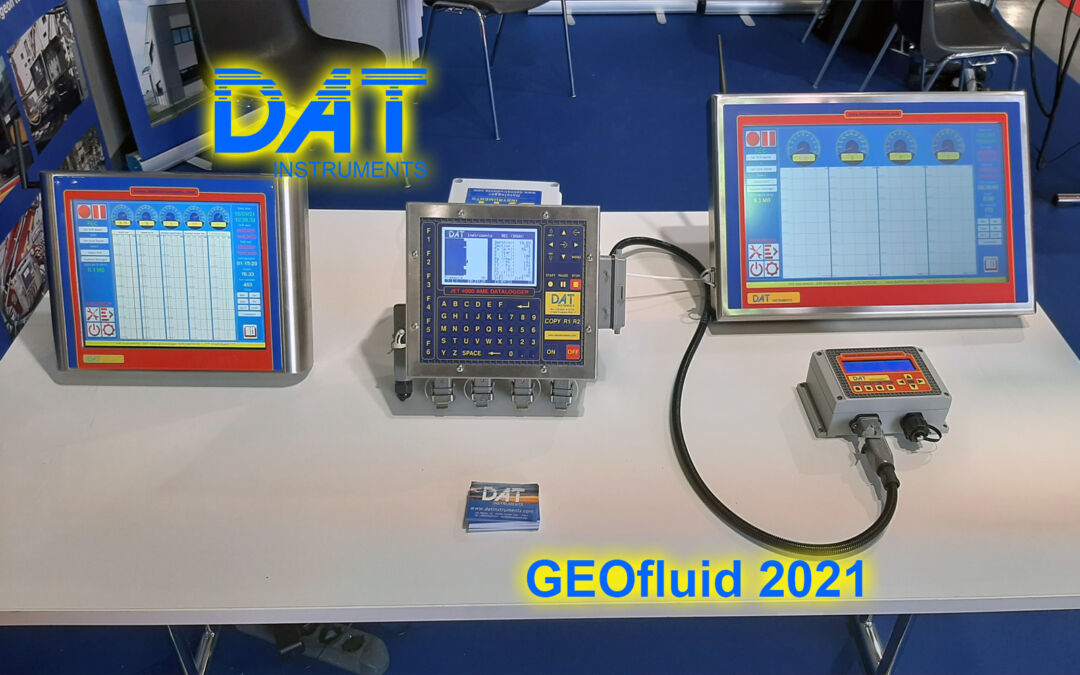 DAT instruments at GEOfluid 2021 brought its entire product range: from the more than consolidated JET 4000 AME, to the more innovative DAT WideLog and DAT TinyLog. But there was also time for the presentation of news.
DAT instruments at GEOfluid 2021 with JET SDP / IB news
Specifically, the novelties of this edition concern the JET SDP / IB. This data logger made its debut already in 2013, collecting the consensus of that segment of customers who need a very compact data logger, very easy to use and in a low price range.

The novelty of 2020, introduced at GEOfluid 2021, concerns the applications of the JET SDP / IB: from now not only for drilling, but also for CFA, single fluid jetgrouting and vibroflotation.
The parameters that, through appropriate sensors, can be monitored and recorded are:
JET DEPTH, drill depth
feed force, JET FORCE
JET DEPTH, translation rod speed
boring rod rotation torque, JET TORQ
JET ROT, boring rod rotation speed
fluid and injection pressure, JET PRESS
JET FLOW, drilling and injection fluid flow. It can be wireless too
date and time of starting and ending work, duration
ground relative energy calculation.
The management and processing of this data is, as always, carried out with the well-tested Easy DAT software to organize data, draw graphics and tables and print them. It is also available a function to export data.
Customers and visitors curiosity has once again been satisfied. And we hope to meet again more often!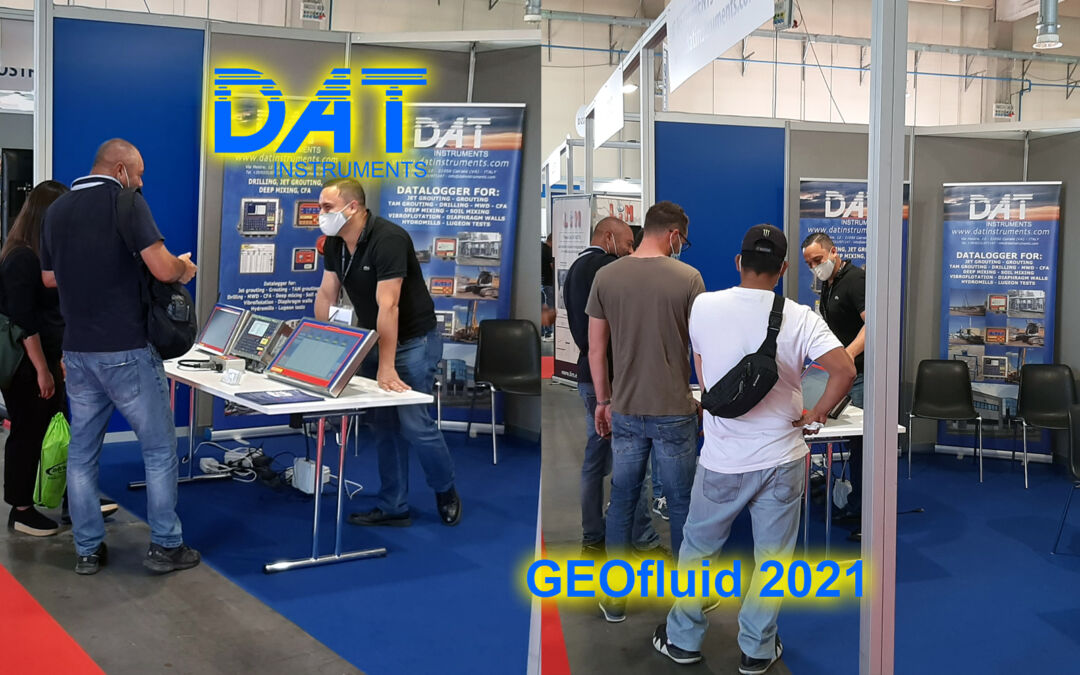 Share this with your friends: