DAT instruments is an Italian company specializing in the production of data loggers for geotechnics and special foundations. These devices are capable of recording data in geotechnical and soil consolidation work. The company's founder and owner, Amedeo Valoroso, however, has always paid special attention to the technical assistance of its Customers, developing innovative and tailored services over time.
Learn more about our services
Among all service, the most popular one within DAT instruments' customers is DAT OnSite. It is a worldwide installation and technical support service. Through this option, the company's technicians will be able install the data loggers at the required job site. It is also possible to provide specific training to the company's personnel engaged in this work.
However, not all worksites have same needs and budgets, so DAT instruments has developed two other services: DAT WorkShop and DAT OnLine.
DAT WorkShop includes a consultation at the company's headquarters located in the North of Italy. Customers will have a qualified technician at their disposal for an entire day. This technician will help learn the secrets of the italian data loggers and verify the quality of the components used.
DAT OnLine, instead, is a consulting service that allows Customers to receive remote assistance during all phases of instrument installation and start-up. the company's qualified technicians taught the course, as they are thoroughly familiar with the product and its all-round applications.
This service could be both in italian or in english.
DAT instruments has verified that, through DAT OnLine service, most of the requests from construction sites can be met in ht whole world. It is possible to check sensors and the entire equipment. However, if direct contact is preferred, the company always provides a technician to go to the construction site and perform the necessary tests.
Thanks to these services, we stand out in the market not only for the quality of our products. We alway pay a lot of attention to our Clients.
It is important for us to always offer tailor-made assistance to meet all needs of those who have chosen us, with helpfulness and expertise.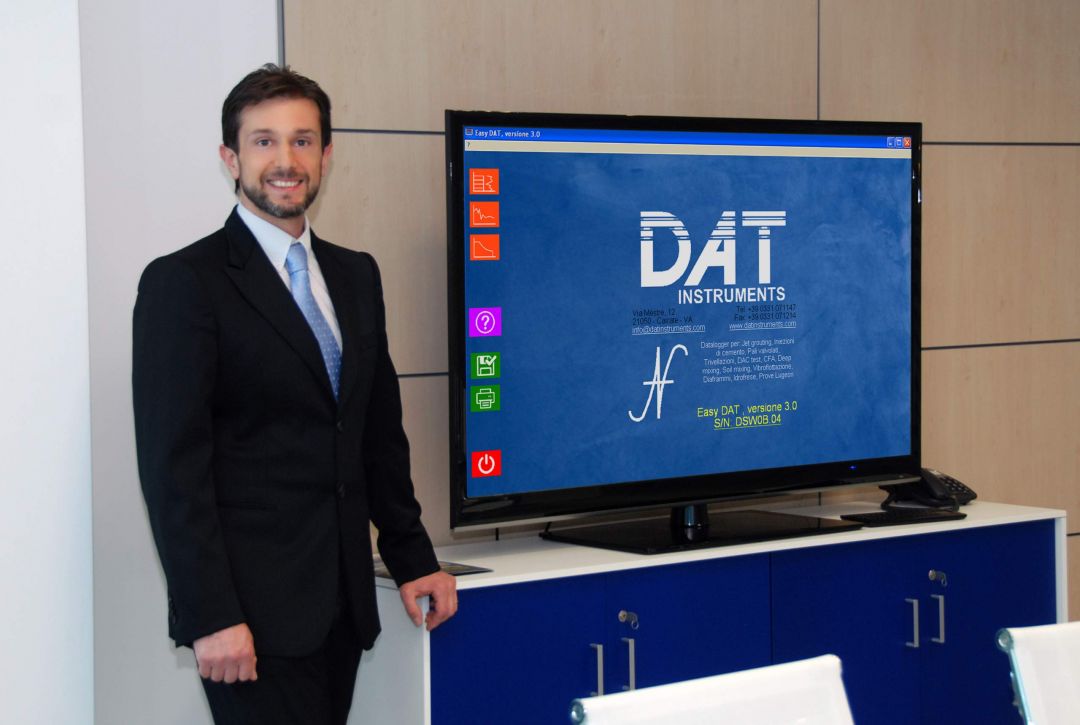 Share this with your friends: