DAT WM, computerized weighting system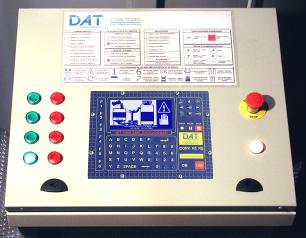 Computerized weighting system let you automate completely mixing processes. It also let you select the quantity of mixture to produce, water/cement/bentonite ratio and all parameters to obtain a perfect grout cement mixture. In this way human operations are reduced at a minimum level. To start mixing process, you only need to push a button!
THE SYNOPTIC DIAGRAM:
You can watch data concerning grout mixing plants on PC display, like a synoptic diagram. Every equipment control, grout mix direction and weight in containers are drawn on the synoptic diagram.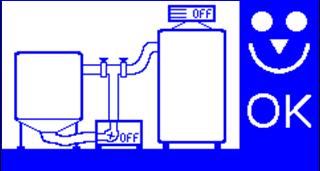 The synoptic diagram concerns:
turbo mixer, view on the left
turbine, view in the middle
direction of mixture in the pipes
holding tank with its motor, on the right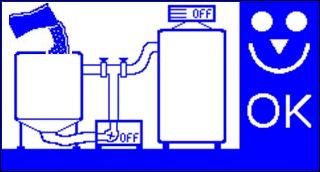 The weight of the liquid inside the mixer or of the holding tank is displayed through a bar which fills the containers. The exact weight is written under the bar.
The fulfilment of the mixer with water or cement is showed by the presence of the icon on the cover.
Every command is easily pressing through a PC keyboard and menus. The operation can be automatic or manual.
DAT WM LGT, automatic dosage control panel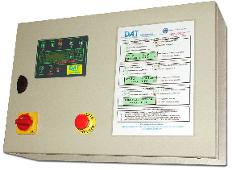 DAT WM LGT automatic control panel let you completely automate dosing processes. You can set elements input times, mixing and discharging times. The installation of DAT WM LGT is very easy and cheap.
Saved time and earned efficiency are conspicuous !
Share this with your friends: