Article published on: SCImag, March 2019.
Everything is ready for Bauma and DAT instruments is going to introduce a new data logger designed according to operator's needs. In order to be closer to people working in the drilling domain, DAT instruments is going to let people choose the name of the new product, online and during Bauma Exhibition.
A special exhibition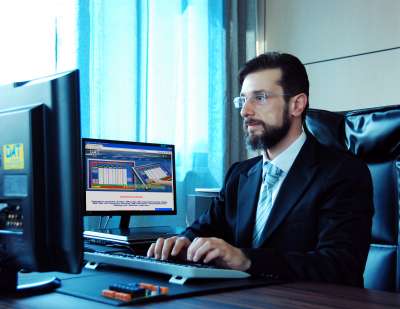 Bauma is an important event, the perfect situation to confirm DAT instruments presence in the international market of drilling. Professionals of this sector could touch the Italian products at booth 251, hall C2. "During this event", Amedeo Valoroso, founder and CEO of DAT instruments, says "we wait for thousands of Customers from all over the world and we are going to introduce a very interesting offer: the possibility of updating all instruments of the lower price with our new data logger at a very exclusive price". The new product is going to be the main star of Bauma 2019 for DAT instruments, which, to be closer to all Customers, has organized a funny contest: all drilling operators can vote the name of the new product even during Bauma.
Waiting for its name, let's discover its technical characteristics and applications.
Under the lens
The new data logger is born after an attentive cooperation with people working in field. Among the production range, it is between the innovative DAT WideLog – with its particular characteristics such as wide LCD of 18", touch screen, coloured graphics and data recorded transmission directly to the office via Internet – and the cheapest and compact instruments such as JET SDP and JET DSP 100. The result is a product that has functionality, connectivity and small size. It is cheapest compared to DAT WideLog, but it has more functions compared to lower cost products.
It is versatile such as the DAT WideLog. Via proper interfaces, it is possible to connect it to an unlimited number of sensors and record parameters of all field applications: Drilling, Mineral investigation, DAC test, Jet grouting, Grouting, TAM grouting, GIN, Low pressure cement injection, Compensation grouting, Deep mixing, Soil mixing, DSM, Vibroflotation, Sand Compaction Piles, CFA, Diaphragm walls, Hydromills, Water test, Lugeon test.
Choice is to the Customer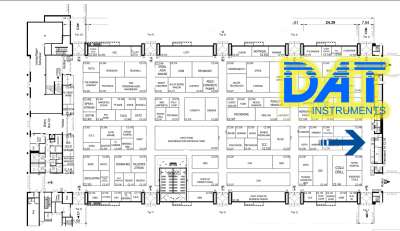 The new product meets the need of having recorded data immediately and everywhere. The coloured touch screen for graphics, numerical values and gauges let have a clear, quick and constant view of graphics and this let the new data logger be perfect for markets in evolution with Internet in field. At the same time, this data logger is able to record data even without Internet as it is possible to download them via a pen drive. This instrument gives all possibilities, it is up to the Customer choose how to use it.
Share this with your friends: