DAT instruments at Geofluid.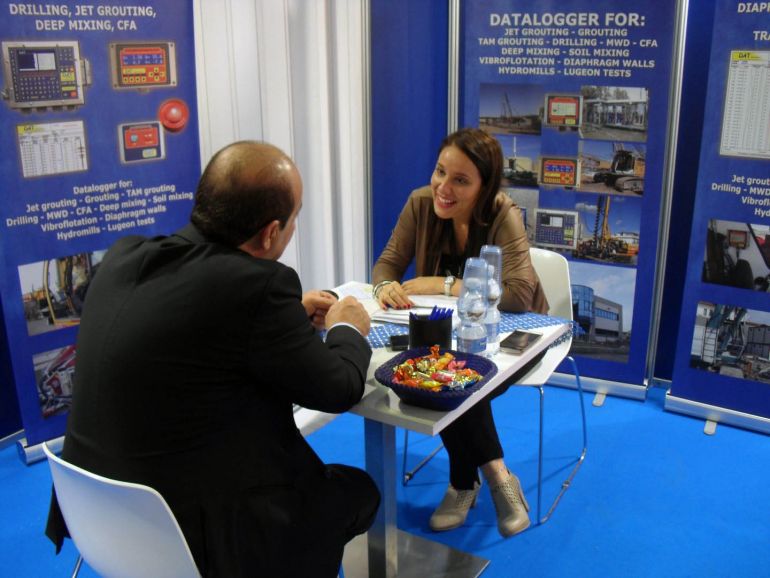 GeoFluid Exhibition in Piacenza is an Italian trade show focused on geotechnics and special foundation works. From year to year the exhibition has geographically expanded, reaching visitors and customers from all over the world.
The 21th edition of GeoFluid, which has been held in October, showed, this year too, a considerable increase in number of visitors, customers and dealers from abroad looking for our Made in Italy innovation.
DAT instruments confirmed the solid presence of the datalogger to record data for subsurface applications: geotechnical, soil and construction works.DAT representatives explained to their visitors the short and medium/long term advantages of DAT instrumentation, using feedback from several international references.
Many visitors asked in detail about DAT instruments' systems. The result of the GeoFluid Exhibition has been important also for DAT in sharing jobsite experiences with all visitors.
It was a great success, thank you for visiting us, see you soon!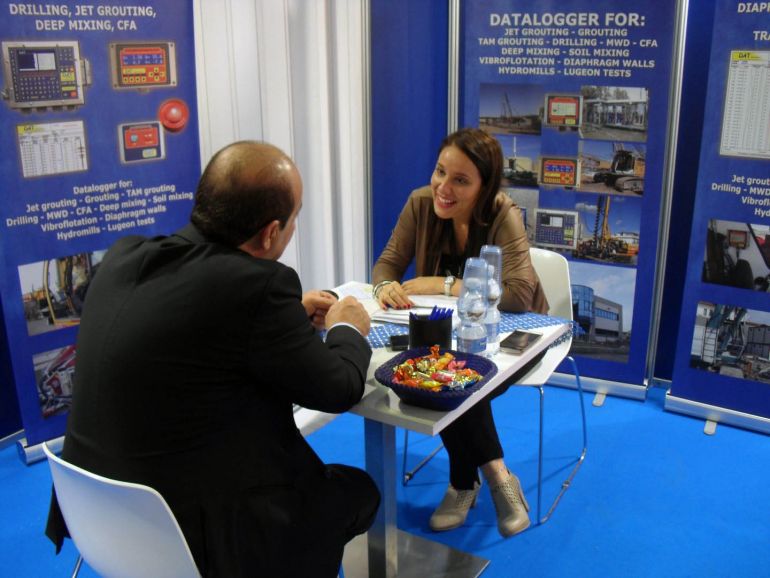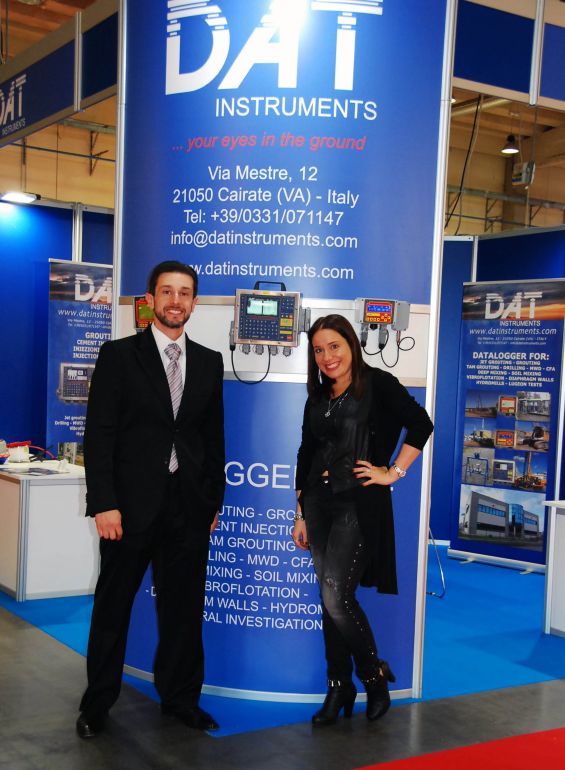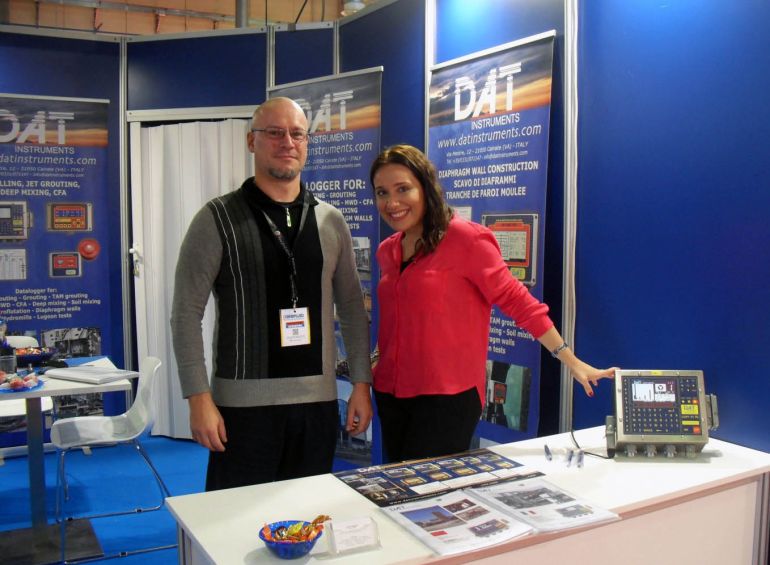 Share this with your friends: