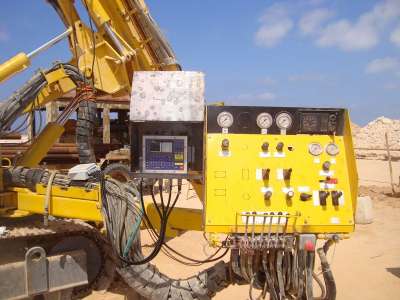 DAT instruments dataloggers are systems for ageless equipment and make the difference. No matter which is the brand of the drilling equipment, of the pump, of the hydromill, of the crane. No matter its dimensions, the date of manufacturing and the technology used. With a competitive price, even the oldest equipment can obtain new and modern functions.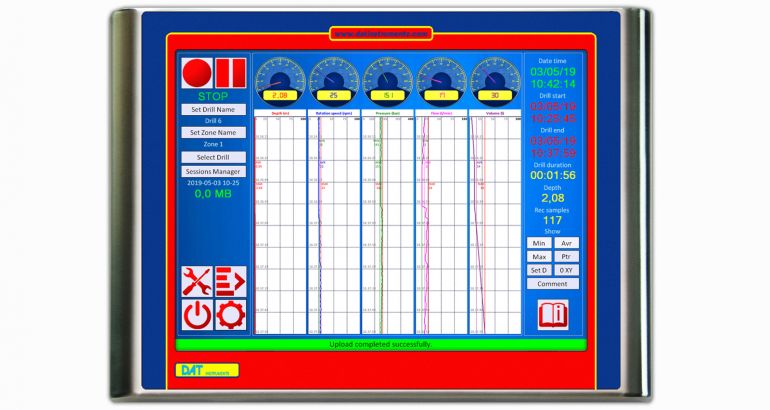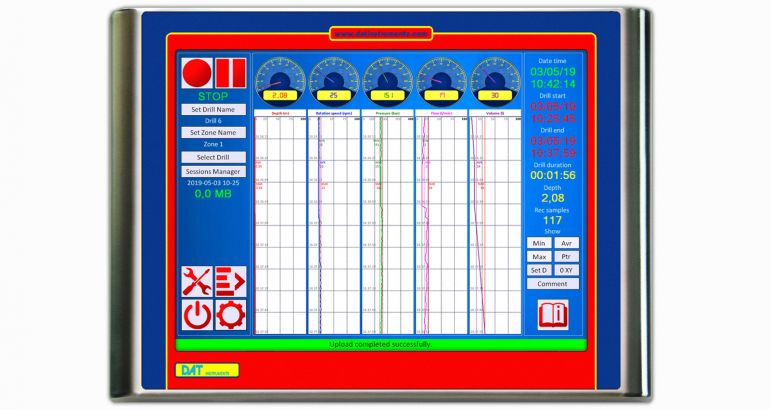 A perfect interface of systems for ageless equipment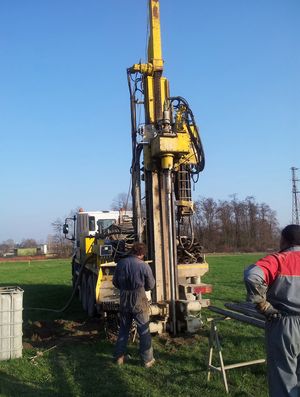 Dataloggers produced by DAT instruments can be installed on equipment of any age and dimension. Usually used on equipment such as:
– piston pump, helicoidal gear pump and turbine pump for cement injections, sleeved grouting pipes, injections with packer (TAM grouting);
– gear pump for Lugeon test;
– crane with hydraulic or electric vibrator for vibroflotation;
– drilling machine for drilling or for DAC test, jet grouting, soil mixing, CFA;
– mechanical or hydraulic crane with grab for diaphragm wall (dWalls);
– hydromill.
The datalogger and the mechanical equipment are two independent systems, which are working in parallel. DAT instruments designs sensors in order to be able to interface with any equipment. For this reason, the datalogger matches the system and not the contrary. The brand too is not a fundamental factor. DAT instruments dataloggers can be adaptable to any kind of geotechnical equipment for soil consolidation or special foundation, of any model and of any brand.


Advantages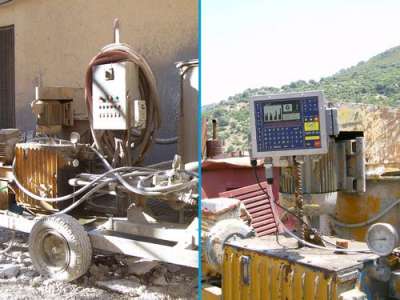 Any equipment, even the oldest one, with a DAT instruments datalogger can obtain different kind of automatisms. An example of this has occurred in Turin (North of Italy) while building a new metro line. Datalogger has been installed on sleeved grouting pipes (TAM grouting) pumps letting executing four pipes at the same time. Another example has occurred in the Ivory Coast with CFA equipment.
Systems for ageless equipment for any kind of work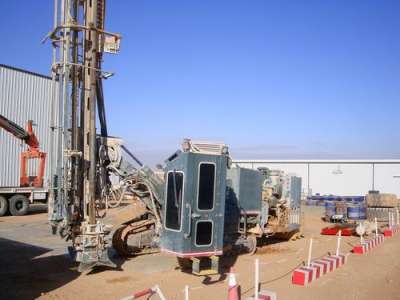 With the DAT instruments datalogger it has been possible to control and establish the rod rise speed thanks to solenoid valves already present on the drilling equipment. In case of jet grouting it is possible to obtain perfect steps in time and centimetres. This is what happened in Turkey and in Singapore working with very old equipment.
These functionalities let the company be able to have detailed reports, in any kind of work, which can be directly given to the Construction Supervision. This means saving time and, therefore, saving money and knowing that a great job has been carried out.
In works such as sleeved grouting pipes, injections, jet grouting or CFA, where automatisms are necessary, using a datalogger the operator only needs to set up pre-established parameters following the project lines. Everything else is carried out by the datalogger making the operator life easier. At the same time, the operator can always watch all parameters in real time through the datalogger display. In this way, even if there are no automatisms, the operator can regulate manually speed, pressure and everything else.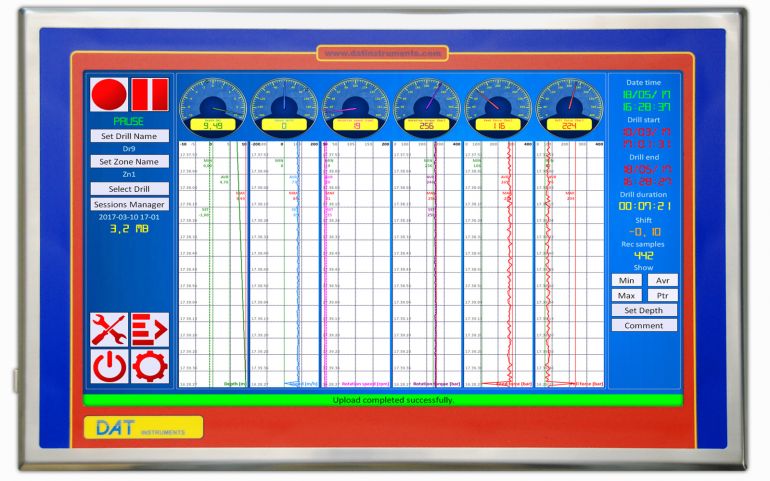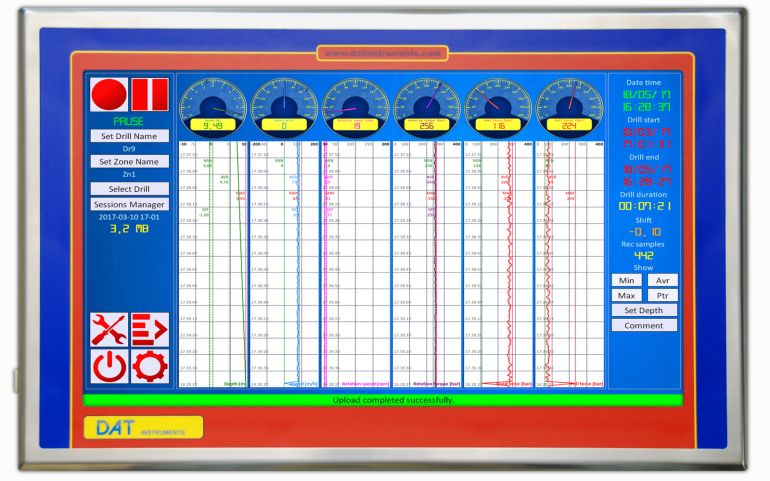 An equipment always ready to be used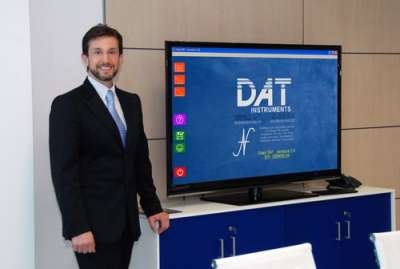 "Just installing a DAT instruments datalogger", says Amedeo Valoroso, founder and owner of DAT instruments, "every equipment, even the oldest, can regain the same functions of a modern one. The datalogger records parameters and so it let certify the carried out work. In addition to that, on specific applications such as jet grouting and CFA, the datalogger let automate the process even using a very old drilling equipment. With a low cost, it is possible to obtain the best result".
The new generation of DAT instruments touch screen dataloggers, such as the new DAT WideLog, display data and graphics directly on the wide and coloured monitor. In addition to that, it is possible to download and display, in real time, all the works and to export data to Microsoft Excel or Openoffice Calc. It is also possible to watch data online even on mobile devices such as tablet or smartphone.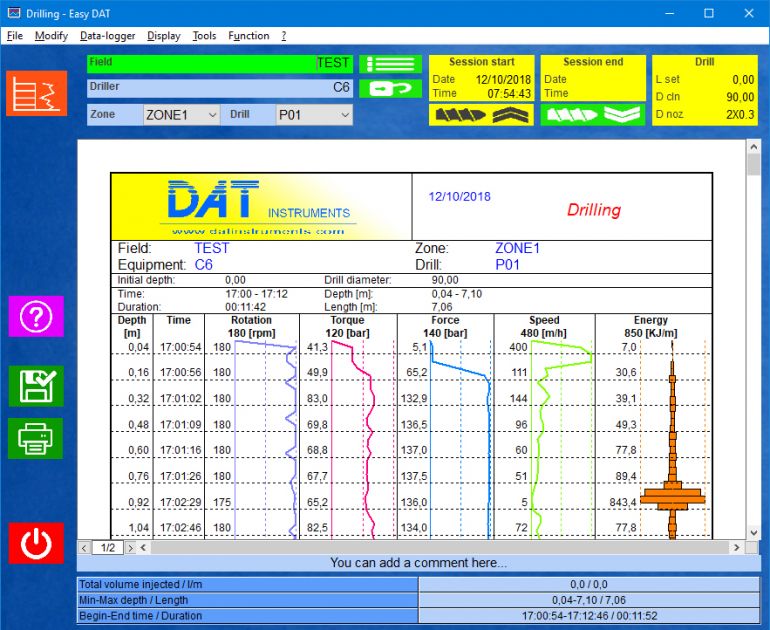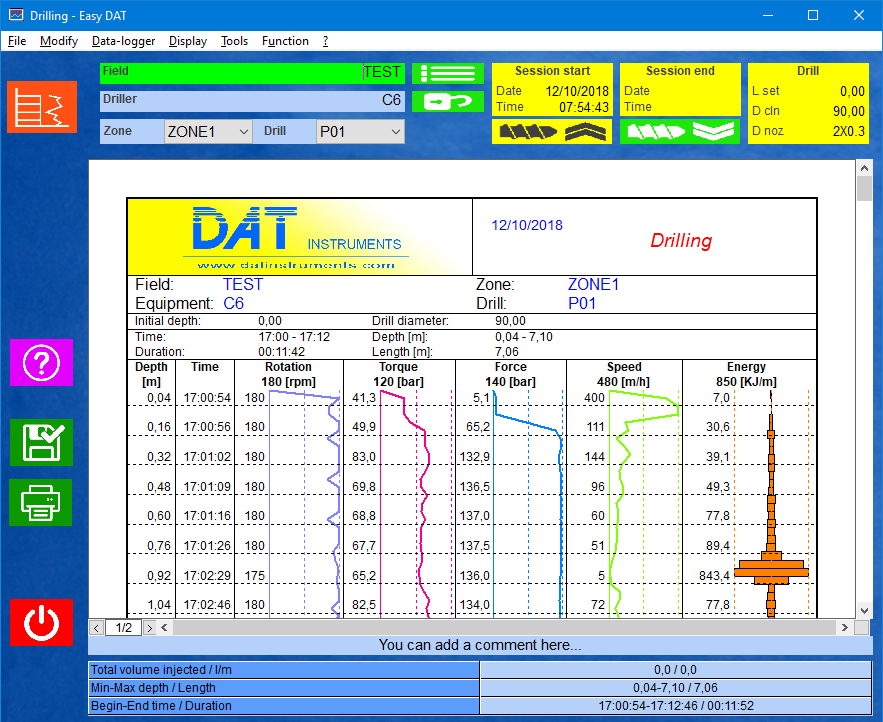 Share this with your friends: