Article publeshed on 'Perforare', September 2018.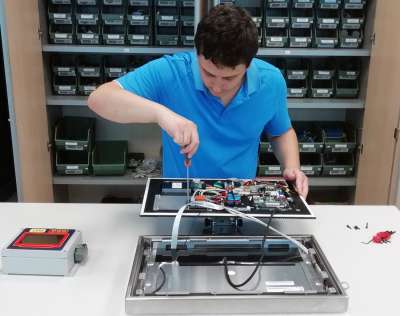 All DAT instruments products are completely thought, designed and realized in the headquarters in Cairate, Varese province, North of Italy. An almost craft industry which creates not only high quality products but even customized solutions that can be modified and repaired even after lots of years.
A data logger seen in detail
A data acquisition system thought and realized by DAT instruments is made of different parts, which communicate in order to measure, display and record different signals coming from proper sensors, called transducers. These electronic devices convert a mechanical or physic input value into an electric output that can be analogic o digit. The different kind of sensors are measuring depth, length, pressure, flow, quantity, load, weight, current, voltage, speed, acceleration, inclination, rotation, GPS coordinates, temperature, etc. A data logger measures and records different data and can have outputs in order to check other device such as valves, engines, lights, etc. Outputs activate according to special algorithms in function of signals measured in input.

Technology condensate
 It is easy to understand that each DAT instruments data logger is a technology condensate with many components. It has proper protection in order to prevent it to be damaged in case voltage or current values are increasing over max limits. In addition to that, all instruments are protected by ESD systems against static discharges and EMI systems against electromagnetic disturbance. The signal conditioners are devices which convert electric output coming from the analogic sensor (current, voltage) in another kind of signal (usually voltage or frequency) that meets the input requirements of the subsequent processing stage. While the analogue-digital converter converts the analogue signal of the sensor into a digital signal for the CPU, the heart of the datalogger, which is the central processing unit. In general, the CPU is a single microchip that deals with the interpretation of the input signals, the conversion of the data format into numbers or legible graphics, the communication with all peripherals, the sending of data to memory and display, the definition of output signals and communication with the computer.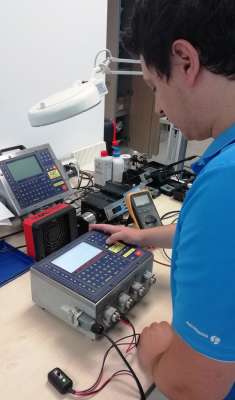 Really important is the PSU too which ensures safety and reliable function but needs attention while projecting and selecting proper components such as transient filters, surge suppressors, inductors, capacitors and transformers. Fundamental even the non-volatile: data can be stored even without power supply. In addition to this, there is the clock, the display, the keyboard and the communication port (cabled or wireless) to download data to PC. We also underline how DAT instruments data loggers, according to the purchased sensor kit, can be used in many different applications such as: jet grouting, cement injections, TAM grouting, sleeved piles, drillings, DAC test, CFA, deep mixing, soil mixing, DSM, vibroflotation, dWalls, hydromills, Lugeon and Lefranc tests.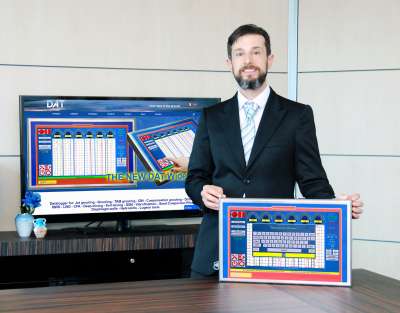 DAT instruments style
"Every DAT instruments data logger", Amedeo Valoroso, founder and owner of DAT instruments says, "comes from Customer need. It depends on which parameters must be recorded, which graphics must be displayed, how data are should be downloaded and processed. As we produce every part of it, we can change the standard product according to Customer need, changing or updating electronic boards or the software. I want to underline that the whole project is 100% Italian and 100% DAT instruments. Even components are almost all Italian, only a few of them are coming from other European Countries, but they are all tested in our lab. As everything is DAT instruments made, everything can be updated and repaired. Even after years all components are available".
We notice the highest project attention also according to used materials, top quality, resistant and long lasting. Products such as JET 4000 AME and WideLog are made of stainless steel, they do not oxidize and they do not rust even if used in the most difficult field or condition. The JET WXYZ sensor for dWalls is made of stainless steel and delrin, an extremely resistant and lasting acetal resin. In addition to that, all sensors and all materials are selected according to their quality and strength.
It is fundamental the test phase during which all inputs and all outputs are tested. Using a simulator, all functions, which are going to be used in field, are tested. DAT instruments technical staff is going to record parameters on each channel getting the memory full and downloading data to PC in order to check that everything is correct and that the download in properly working.
Geofluid meeting
Visitors of GeoFluid, exhibition in Piacenza, can touch DAT instruments data loggers quality from 3 to 6 October 2018, Pavillon 1, Stand 167.
Share this with your friends: