GeoFluid Exhibition in Piacenza is a trade show focused on geotechnics and special foundation works.
From year to year the exhibition has geographically expanded, reaching visitors and customers from all over the world.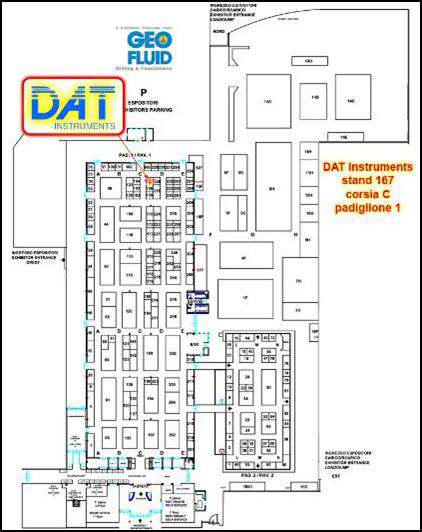 The 20th edition of GeoFluid, which has been held last October, showed a considerable increase in number of visitors, customers and dealers from abroad looking for innovation Made in Italy.
DAT instruments confirmed the solid presence of its dataloggers range, used to record and to automate geotechnical and special foundations activities. DAT representatives explained their visitors the short and medium/long term benefits of DAT instrumentation, using feedback from several international case-studies.
This year, DAT instruments new products launch focused on Grouting and Diaphragm Walls.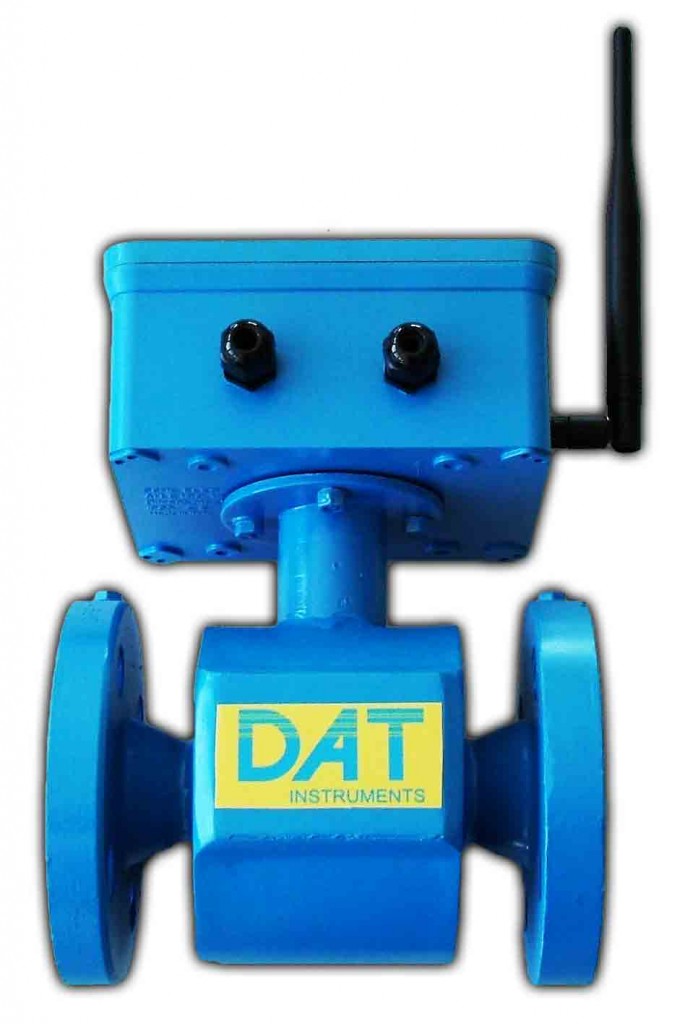 The first launch from the Italian manufacturer is a high quality wireless electromagnetic flowmeter called JET FLOW, used to record Pressure, Flow and Volume parameters directly on PC.
The second DAT launch consists of an evolution of the JET DSP 100 / D (used for Diaphragm walls excavation verticality control) into a version suitable for Hydromills excavations: the product is called JET DSP 100 / H.
Both instruments generated a significant interest particularly for their high tech performance and value for money. The wireless electromagnetic flowmeter is a valuable technical compromise between an ordinary electromagnetic sensor and a whole datalogger system. Its size ensures great versatility and an impressive reliability of data provided at the end of working session.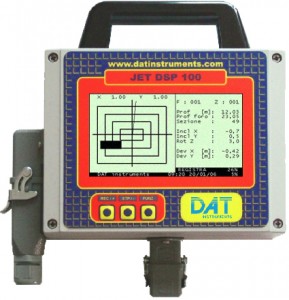 The JET DSP 100 / H is considered that team mate that every operator would like to have by his side during jobsites.
In facts, the instrument has a large display to show operators the real time parameters of verticality through the connected sensors of depth, tri-axial verticality and mills rotation speed. The purpose of these real time parameters is to help the operator undertake the excavation correctly. All data is recorded and transferred to the final report of each working session.
A significant number of visitors asked for an in-depth knowledge in DAT products. This allowed the company to arrange Training Days at their HQ (located near Milano Malpensa Airport) during the days of the exhibition. The result of the GeoFluid Exhibition has then been important for DAT in sharing jobsite experiences with all visitors.
For 13 years DAT instruments has been adapting its instrumentation and software range to international jobsites needs, with the main scope of improving the overall quality of the certifications provided by the operators in geotechnical and special foundations services.
Share this with your friends: