Which might be the advantages of a datalogger installation at Beretta factory?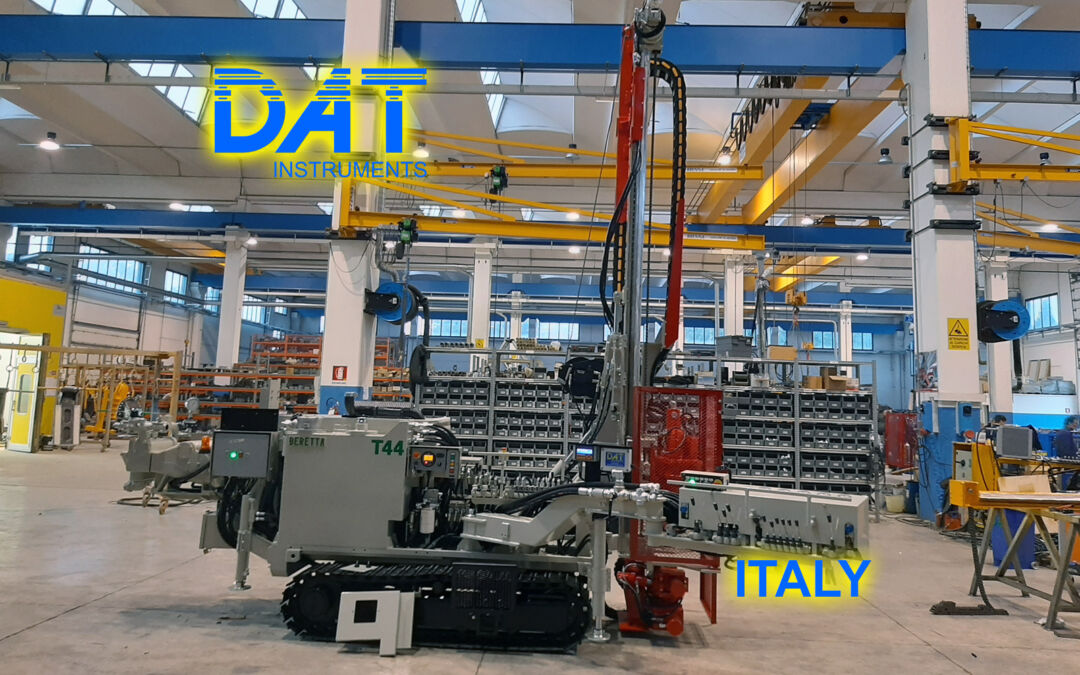 It often happens to cooperate with some Italian drilling rig manufacturers to satisfy any need of the final customer.
A foreign Customer ordered a Beretta T44 drill for jet grouting with a DAT instruments JET SDP / IB datalogger. The request included the delivery of the drilling equipment from the manufacturer's factory with the datalogger already installed.
So DAT instruments team coordinated with Beretta team to complete this job in the best possible way.
Once this coordination started, a DAT instruments technician communicated with a Beretta technician to get every technical detail of the drilling equipment. These specifics are important in choosing which sensors to use and where to install them.
To be extremely sure, the DAT instruments technician went to Beretta's headquarters. He analyzed all sensors with Beretta's technician and decided which could be the best position on the drilling equipment.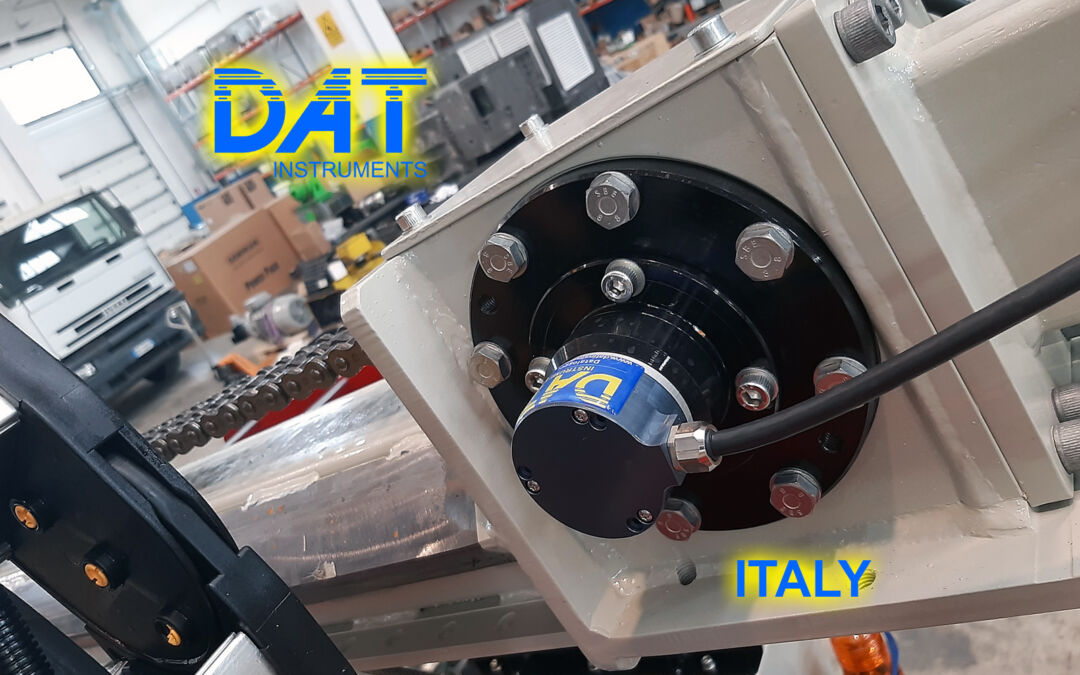 So Beretta's technicians created a special support to connect the JET DEPTH sensor directly with the chain for the carriage movement of the machine's rotation head.
So here it is a datalogger installation at Beretta factory
After one week it was possible to install the JET SDP / IB datalogger thanks to the cooperation of a Beretta mechanic and a DAT instruments technician.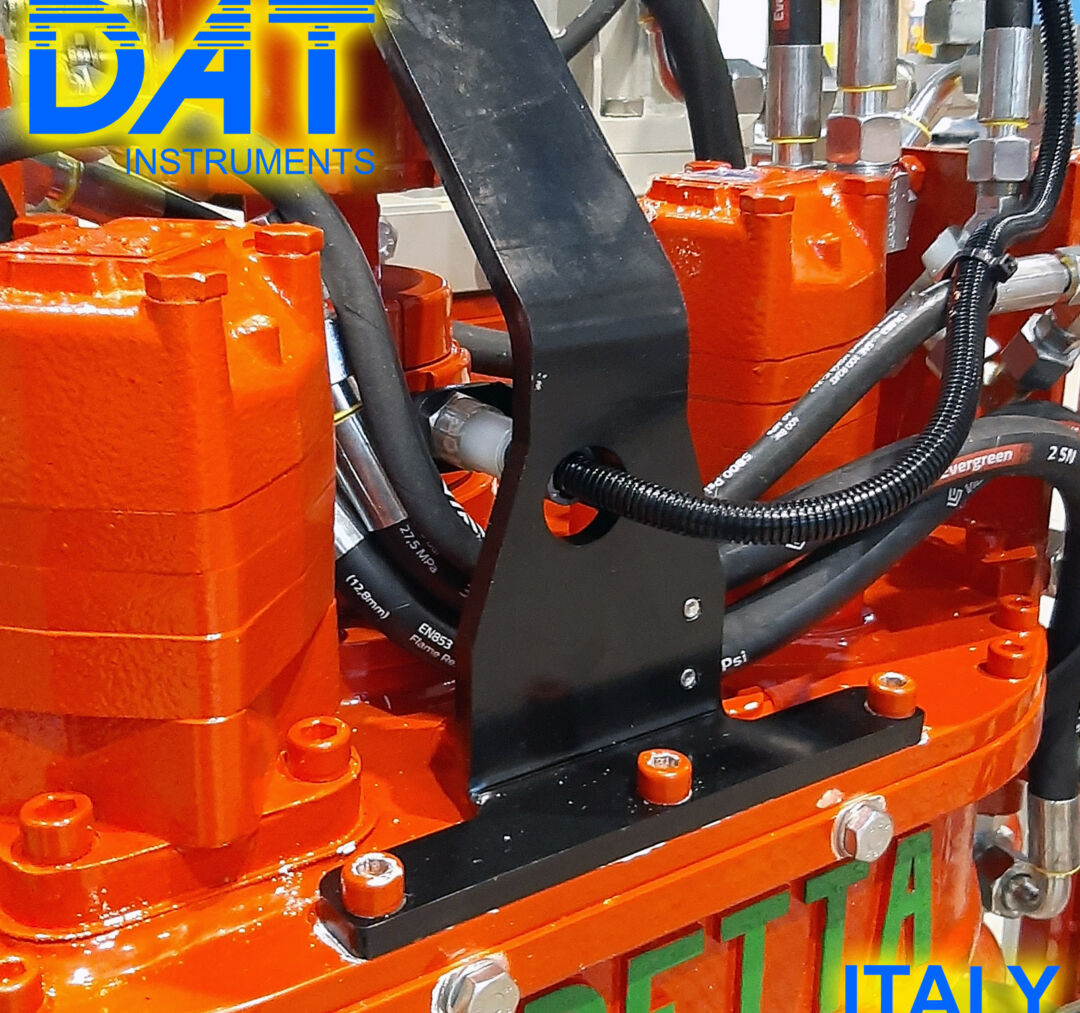 Once all sensors and datalogger were installed, the drilling rig was available for the final customer. The Beretta T44 drilling rig and the DAT instruments JET SDP / IB datalogger were ready to work and carry out all the necessary jet grouting works the day after the delivery.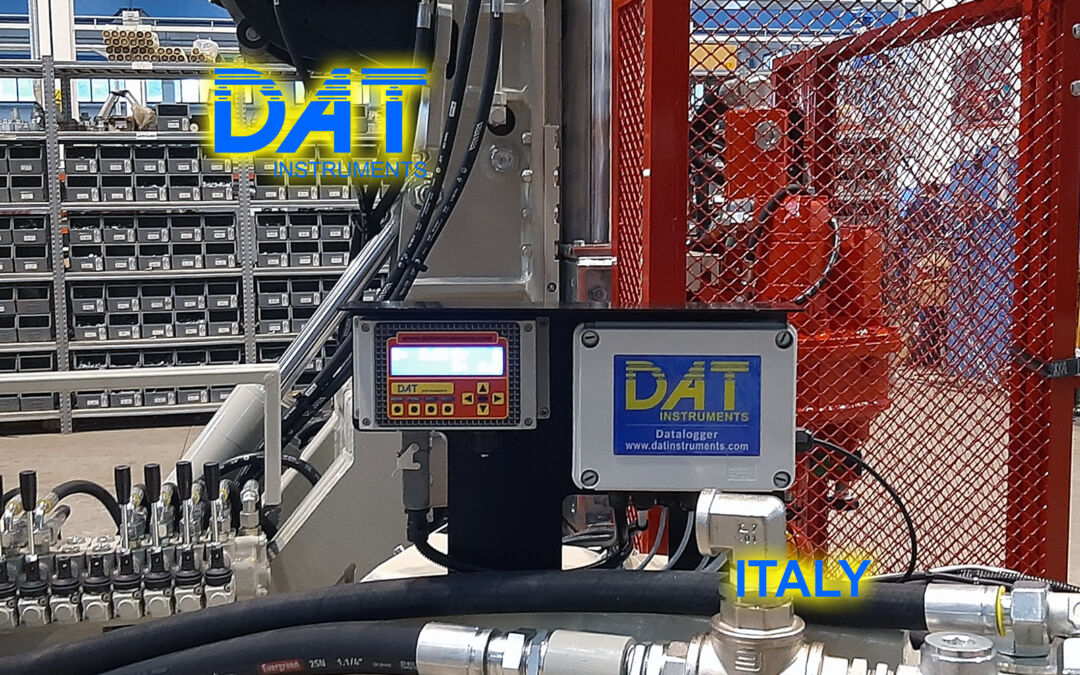 Product specifications:
JET SDP / IB, datalogger for jet grouting
Jet grouting kit sensors
Depth sensor JET DEPTH
Torque sensor JET TORQUE
Force sencor JET FORCE
JET ROT, rotation speed sensor
Cement pressure sensor JET PRESS
JET FLOW / C, piston pump flow sensor
USB pen drive data transfer system
EASY DAT, software
Share this with your friends: