DAT instruments installed a DAT TinyLog data logger on a Soilmec SR 70 drilling rig, to support soil mixing works to widen a road. This road is in Turkey, close to Marmara Sea.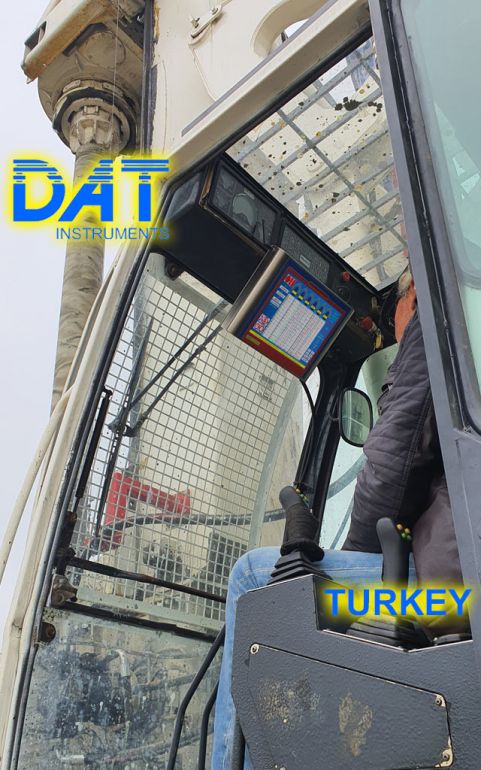 Soil mixing job site to widen a road
In this area, close to Istanbul city, the Northern Marmara Motorway is under construction. The path is longer than 400 km and, in addition to become a third way to cross the Bosphorus, it is going to reach the Northern part of the Turkish metropolis. Soil mixing works to widen this road will let streamline the traffic from Istanbul-Kocaeli to Sakarya.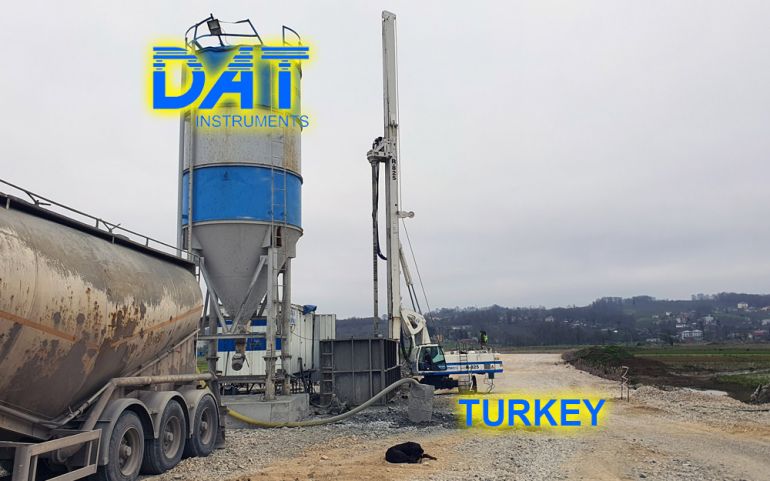 The project
The project is imposing and provides, in fact, the realization of several works. Some examples are 8 tunnels, 143 bridges and 73 overpasses.
The total of executed piles will be about 715,000 m, with the use of 8.5 million cubic meters of concrete, reinforced with 994,000 tons of iron.
This whole work is projected keeping an eye on the environmental issue. In facts, in the same time, many trees and bushes will be planted along the road decreasing the pollution produced by the daily traffic.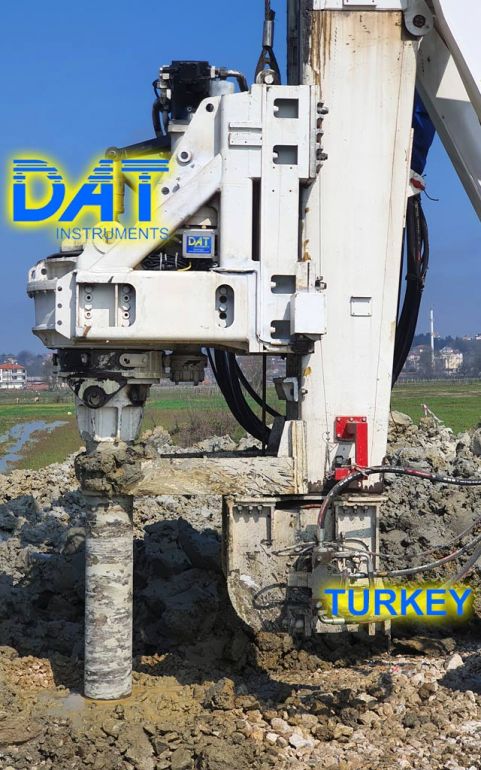 The DAT TinyLog, together with the SR Soilmec drilling rig, has carried out this job. The data logger has monitored the execution of this soil mixing works to complete this road. The DAT TinyLog has been of a fundamental importance to obtain reports to show to the Supervisor of Works. A certification explicitly demanded by the Customer to control the exact correspondence of executed piles with the executive project.
Product specification:
DAT TinyLog data logger
JET DEPTH, depth sensor
Rotation torque sensor JET TORQUE
JET ROT, rotation speed sensor
Cement pressure sensor JET PRESS
JET FLOW W24, wireless sensor for piston pump flow
Data transfer system DAT REMOTE via Internet
Further info: http://www.datinstruments.com/en/the-new-dat-tinylog-of-dat-instruments/
Share this with your friends: