The increasing demand for DAT instruments loggers drove us right into Johannesburg, South Africa. An astonishing response from local companies, mostly interested in seeing our rugged and user-friendly instrumentation.
With three of the best selling DAT units in our stand, we provided  simulations, case studies and explanations on the how to use a datalogger for soil investigation, CFA and Jet Grouting piling and in case of and for running  and automating several grouting pumps at the same time.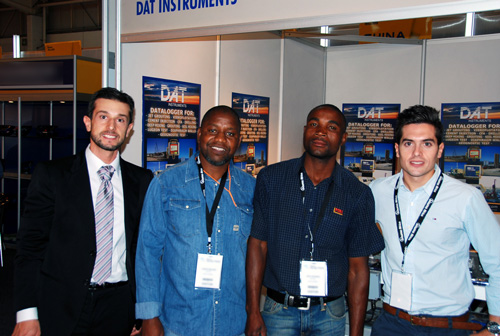 The name of our DAT South Africa distributor will soon be revealed. Customers will benefit from local support and quick response.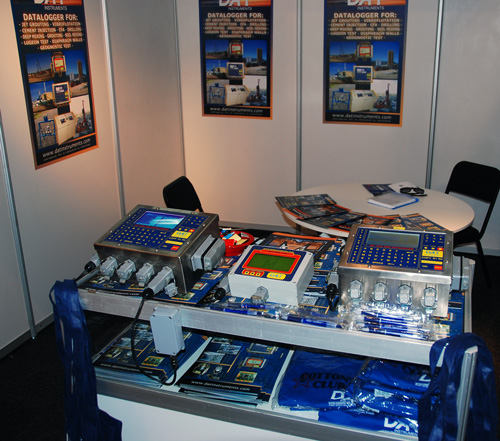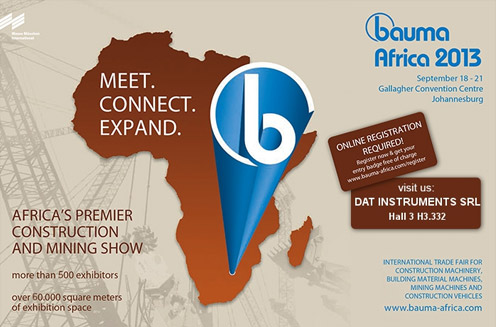 Stand H3.332, BAUMA AFRICA 2013, 18 – 21 September 2013.
Gallagher Convention Centre (GCC)
19 Richards Drive Midrand
Johannesburg, Gauteng, South Africa
Phone: +27 11 266 3000
GPS co-ordinates:
South 26 degrees 00.065′
East 28 degrees 07.908′
Share this with your friends: