Dat instruments has developed a series of instruments dedicated to Trenchless technology drilling. Datalogger and sensors are able to monitor and record all the information collected and produce a real certification of the work done.
All instruments developed by DAT instruments for the sector of drilling and special foundations and until now dedicated to Jet grouting, grouting, cement injections, drilling, Dac test, Cfa, Deep mixing, Soil mixing, vibroflotation, diaphragms, Lugeon tests and mineral investigation, are now also available for Trenchless technologies. Starting from soil investigations, up to horizontal guided drilling up to about 6.5 km in length and for any diameter.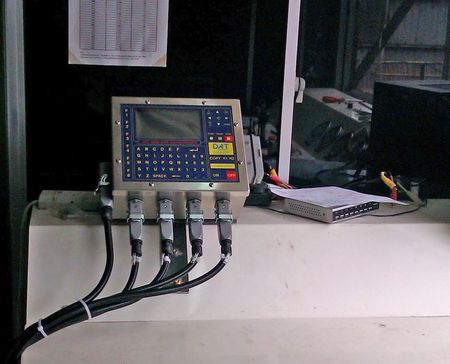 Dataloggers developed by Dat instruments have in fact a numerical capacity essentially infinite and comparable to that of a computer. They can be calibrated on the specific units of measurement used in the country where they will work and on the usual nomenclature used in horizontal drilling. Even sensors (pressure sensors for mud pumps, hydraulic pressure sensors for pull/push and rotation torque and inductive sensors for rotation speed, as well as encoders to measure depth and feed speed) have been adjusted to the needs of the Trenchless world.
A Trenchless application example
Dat instruments equipment allow to measure the thrust force and the energy absorbed by the ground and allow to know exactly the type of soil crossed. It is thus possible to understand if you are inside rocks, fractured rocks, clays or if the rod has found a void. The datalogger also supports the calculation of curve parameters when it is necessary to deviate from the ideal borehole trajectory. All data, displayed in real time, are monitored and recorded on three internal memories. A specific software (always made by Dat instruments) processes the data and offers the opportunity to draw graphs and tables that can be printed and filed.
Amedeo Valoroso, CEO of Dat instruments: "We are convinced – he comments – that also in this specific sector our instruments can bring high and tangible benefits. As it has been happening for years for vertical drilling, also the products dedicated to No Dig are characterized by ease of use. The delivery to any part of the world is quick and a punctual technical assistance assures the maximum efficiency of the datalogger".
Share this with your friends: